It's no longer viable for a business to overlook the need to have an online presence. Nearly all clients now turn to the internet to search for everything from services, products to operating hours and location. Fortunately, modern website design software is easy for anyone to use. You don't require coding skills to develop a functional and attractive site.
Follow these tips to create a professional website that showcases your business in the best light: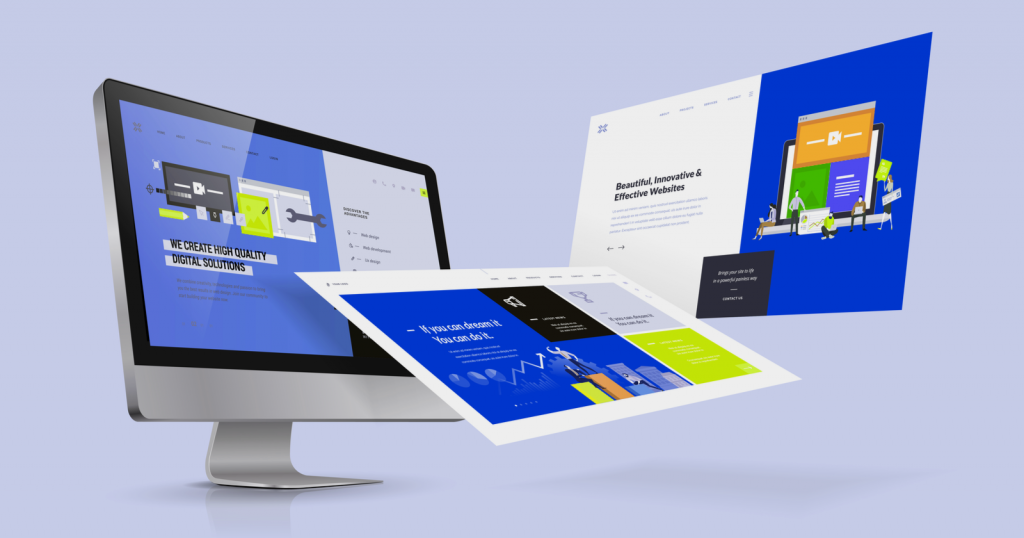 Register a domain name
A domain name is a unique address that identifies a website. For instance, if your website was "computer," then your domain name will be its address, "computer.com." Ideally, your domain name should be descriptive and easy-to-remember. So, try to make it brief and avoid acronyms, abbreviations, and numbers. You should also confirm the name's availability and purchase it through a domain registrar such as HostOtter.com.
Choose a web host
Every website requires a host or server where all data is stored for visitors to access at all times. This data includes videos, files, images, text—everything.
A host is a physical location where your website resides. There are six web hosting; Shared hosting, Virtual private server (VPS), Dedicated server, Cloud, Colocation, and Managed to host.
It's advisable to first familiarize yourself with all of them. That way, you'll know which option best fits your needs and preferences.
Depending on where you purchased your domain name, you may buy hosting from the same source.
Select your website template
Web design software offers numerous free-to-use templates or themes. Some business themes offer features, including eCommerce pages, pre-built portfolios, and page builder integration. Once you install and activate the template, you can customize just about everything in it, including patterns, colors, fonts, photos, image placement, and headings.
Add your pages
A useful website is more than a static homepage. Besides creating an easy to navigate homepage, you can design a product, services, and portfolio page to showcase what you offer to the clients. Have an exact contact page, about page, and place strategic calls-to-action so that customers know where and how to reach you. You should also have a blog page to demonstrate your expertise while ranking the site high in search engines.
Optimize your website for search engines
After uploading content online, you want to ensure your audience finds it. Search engine optimization (SEO) is a strategy to help you with that. You can use appropriate keywords in the pages and include external and internal links to refine the content and rank high on search engine result pages. If you're not sure which keywords to use, here are a few free keyword tools to get you started:
Google Trends
Keyword Sheeter
Keyword Generator
Keyworddit
Answer the Public
Google Search Console
Bulk Keyword Generator
Test and publish your website
Before publishing your site on the web, ensure that it works efficiently on major browsers, including Firefox, Microsoft Edge, Internet Explorer, Chrome, and Safari. It would help if you also considered setting up an analytic program that will iron out issues once the website goes live. Then start driving traffic to your new website by reaching out to your current clients and promoting it on social media or through emails.
The Takeaway
Most consumers expect to find your company on the internet. Luckily, starting a business website is a low-cost investment that allows you to establish credibility and reach a broader customer base. So, follow these steps to create a well-designed website that will enable you to sell products and offer information about your business, contact, and location details.